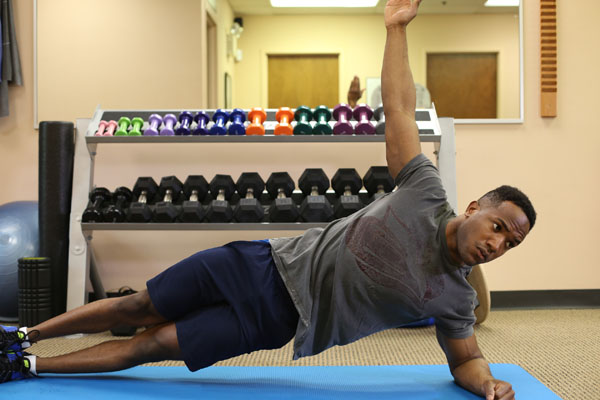 FAI is the abnormal contact or friction between the femoral neck and head (ball) and the acetabulum (socket), which leads to tearing of the labrum and the underlying cartilage.  Hip impingement involves a change in the shape of the surface of the hip joint that predisposes it to damage, resulting in stiffness and pain.  It is an abnormal process that may precede hip osteoarthritis. There are 2 types of hip impingement that may occur alone or together; pincer type impingement and cam type impingement.  In pincer type impingement, the hip socket (acetabulum), which is usually angled forward may be angled toward the back, or protruding bone may be present on the pelvis side of the hip joint making the socket deeper and therefore covers more of the ball or head of the femur.  The overgrown bone or incorrect angle of the socket causes the labrum to be pinched.  In cam type impingement, the shape of the bone around the head of the femur (the ball) is misshapen.  The overgrown or misshapen bone contacts the cartilage that lines the hip socket and can cause it to peel away from the bone in the socket and can cause the labrum to tear as well.  FAI leads to a deep aching pain in the front or side of the hip or front of the upper thigh while resting, a sharp-stabbing pain when standing up from a chair, squatting, running, cutting, jumping, twisting and/or pivoting, pain that increases with prolonged sitting or forward leaning and stiffness in the hip and surrounding muscles.
Whether you have surgery to repair your FAI or choose to treat it conservatively, the Physical Therapists at Apple Physical Therapy will design a personalized treatment plan specific to you and your injury that will include range of motion, stretching and strengthening exercises to improve mobility and strength in your hip and core musculature to allow you to return to normal daily activity.  We will include manual therapy techniques such as massage and stretching of the hip and surrounding muscles to restore normal motion of the hip and leg.  If necessary, your PT may elect to use modalities such as heat and/or ice to help reduce pain and ready the body for exercise.
With convenient locations in both Cherry Hill NJ and Marlton NJ, Apple Physical Therapy proudly serves such areas as Cherry Hill, Marlton, Medford, Voorhees, Mount Laurel, Maple Shade, Berlin, Moorestown and all of South Jersey's Camden and Burlington counties. If you are looking for a Physical Therapist in the Cherry Hill area, we welcome you to our practice. Meet our team and schedule your appointment with us today!